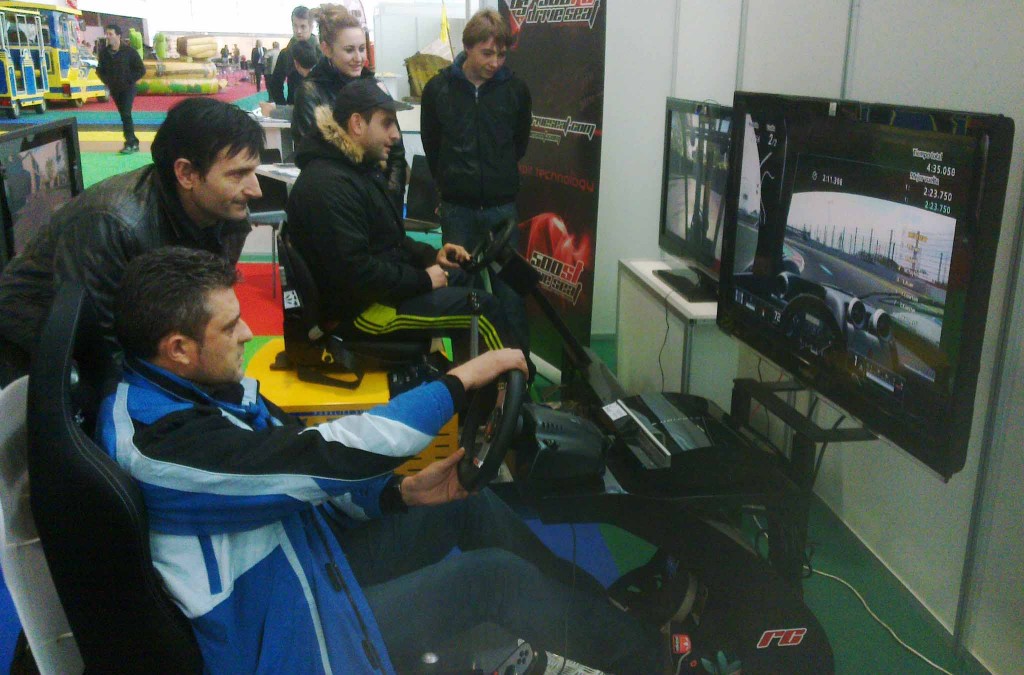 Forklift simulator FL-TRAINER was exhibited in the Leisure and Entertainment Professional Fair 2013 in Zamora, from 8th to 9th in January 2013. The event was organized by Ateveza, (a company devoted to the organization and assembly of fairs, congress and expositions), and Rodrigo's Parques Infantiles.
Visitors who attended this leisure professional meeting were delighted because they were able to enjoy all the possibilities offered by this simulator, which is perfect to perform forklift courses with a great saving of costs.
The simulator also has the advantage of being able to practice a great variety of exercises in different places as often as necessary and in a totally free risk environment.
Furthermore, FL-TRAINER has two screens, one in the front and one at the back, with realistic graphics, that allow users to try out a realistic driving of a forklift.
It includes exercises such as:
Knowledge of controls.
Slalom exercise.
Parking practices.
Placing loads on a truck.
Full circuit of load moving.
And many more!